School Letter Parents PH March 29th 2021
School Letter Parents PH March 21 v3
School additional symptoms Feb 2021
Springwood Heath Contingency Plan for Education
Letter to Parents SRMA 10.1.21
COVID-19 Safeguarding and Child Protection Update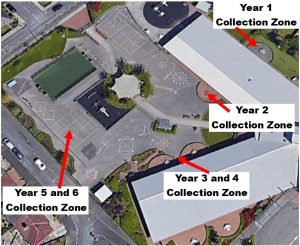 Children pick up and drop off point
Headteacher Welcome
At Springwood Heath Primary School we believe in giving every child opportunities to reach the highest possible standards and develop the self confidence and independence that will help them become a responsible, thoughtful and caring member of the community.  We hope that our children will develop attitudes to learning that will last them the whole of their lives.
I hope that, by working together, you and your child will value the years spent at Springwood Heath. I am sure that this Web Site will enable you to understand better what your child does at Springwood Heath.
I am happy to talk to you about any aspect of your child's development and progress at any time, but to make sure that I can give you sufficient time, it may be necessary to make an appointment.
Mr I.Hunt
HEADTEACHER
The Liverpool ASD Training Team are providing a series of virtual drop in advisory sessions via zoom.They are for parent/carers wishing to talk in a private one to one setting about any questions or concerns they may have about their child. You do not require a diagnosis of ASD to book your place. Click on this link
In response to the current coronavirus pandemic, Liverpool Local Authority's SEND Support Services would like to offer advice and support to our settings and families during this difficult time.